I remember way back when a family friend's half bath downstairs was wallpapered in old newspaper. Then, I was probably five or six, but this first introduction to innovative interior design has stuck with me sense. It has always been a dream of mine to have nautical charts as wallpaper in the bathroom. So, here are a few photos I have compiled for you: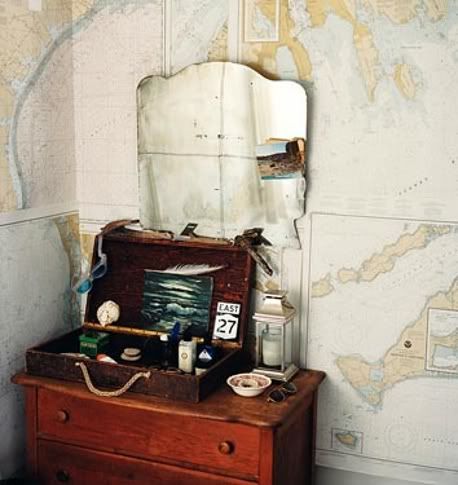 source
I love how sea farer this is, classically nautical with a flavor of the rugid realism. Looking at this photograph, the room full of the muted worn colors, tricks my nose into smelling the salt.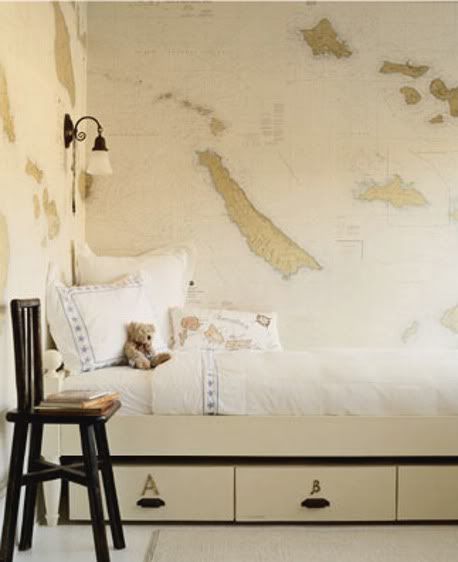 source
This is a little bit more childlike play on the nautical theme. The tones seem appropriatly boyish, while giving him room for growth along with the room.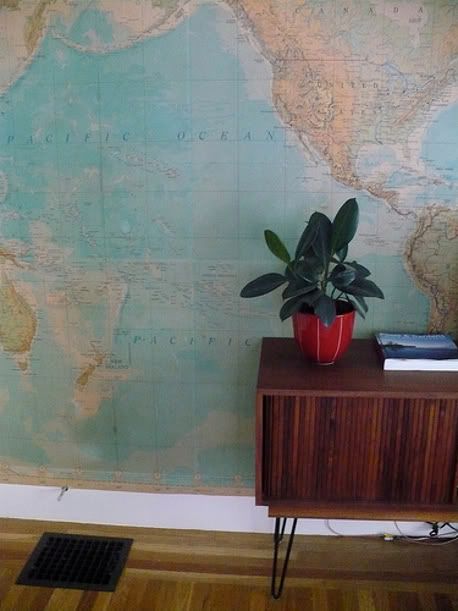 source
A sure talking point. Without much furnishings, the owners of the home let the wall do the talking while playing up the age of the space.
source
Simple and iconic. The wall doesn't overpower the space, but gives it dimension a plain wall wouldn't have done.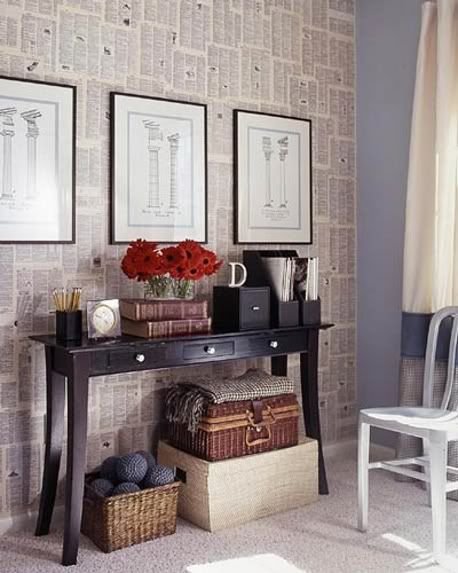 source
The dictionary pages, all the same size, are still a bit charted, like the previous one, only they are a bit more clustered. This wallpaper would go great in a study or home library.
source
I adore the room for breathing in this room. It is light and airy. Who says wallpaper has to be stuffy?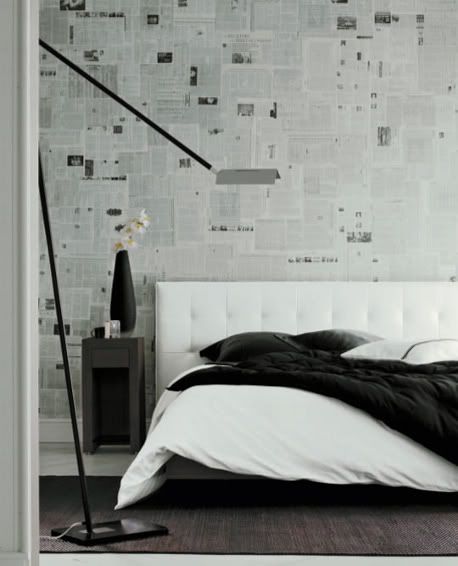 source
Interesting, and urban. I like the varience the newspaper gives the otherwise structered space.
Ciao!
Abbie